Why Us?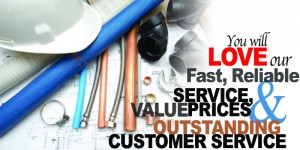 Our livelihood depends on your satisfaction. A huge amount of our work comes from customer recommendations, so your guarantee of excellent service and workmanship comes from our determination to protect our hard earned reputation.
We charge correctly and fairly for our work. We always charge according to our quoted rates. Because we believe in giving a value for money service, as we rely on the recommendations of satisfied customers.
Our policy on overcharging is unequivocal, and we do not tolerate it. In the unlikely event that any of our engineers ever deliberately disregard this policy then they will be dismissed. All times charged for can be checked with our high-tech tracking system; materials costs can be checked with receipts.
We will always take responsibility for our charges and if you think that you have been overcharged, please call our 24 hour manned office. We will resolve your issue, verifying times charged for, and material costs. If found that you were overcharged then a refund will be made accordingly.
We are fully insured! (up to 13 million)
We dont cost the earth!
We are SEAI & RGII registered
We have all the right equiqment!
We are always available!
Our commitment to great feedback is second to none!
We are a small individual business!
Always there when you need us!
We are recognised by your insurance company !
And the most important we Always available on: 085 1189435